Welkom
Welcome on my ON7LDS.net site.
Choose a subject on the main menu bar to see the corresponding options.
Do not forget to check my github page from time to time.
When updating this page, the last commit was from march 2019.
New NextionDriver functionality (dec 2018)
refreshfield command : refresh all fields when switching to a page

when you manually switch to a page, set the command in the initialize event, then  the most recent fields will immediately be sent to the display by NextionDriver

'last head' page : last (max) 20 heard users

give the LH command in the initialize event, and the NextionDriver will send the requested number of last heard users

display sleep function: save backlight lifetime
'stop processing MMDVMHost commands to display' setting

to switch to own screenswithout MMDVMHost switching back to another screen, i.e. :

go to own system settings
stop MMDVMHost or shutdown or reboot even when a QSO is in place

update display with .tft file

update display without stopping MMDVMHost
--> check https://github.com/on7lds/NextionDriver/blob/master/README.md
Want to install NextionDriver on your Pi-Star ?
Go to DMR Software -> Pi-Star + NextionHelper
I made an installation program to do all configuration and installation for you.
Hint: using Pi-Star but struggeling to read he status pages on your phone ?
Try Pi-Star mobile (extranal link, this is not software from me)
Projects
Working on some new projects regarding MMDVMHost and Nextion displays. New software available !
Pi-Star like dashboard with status of active modes and connections !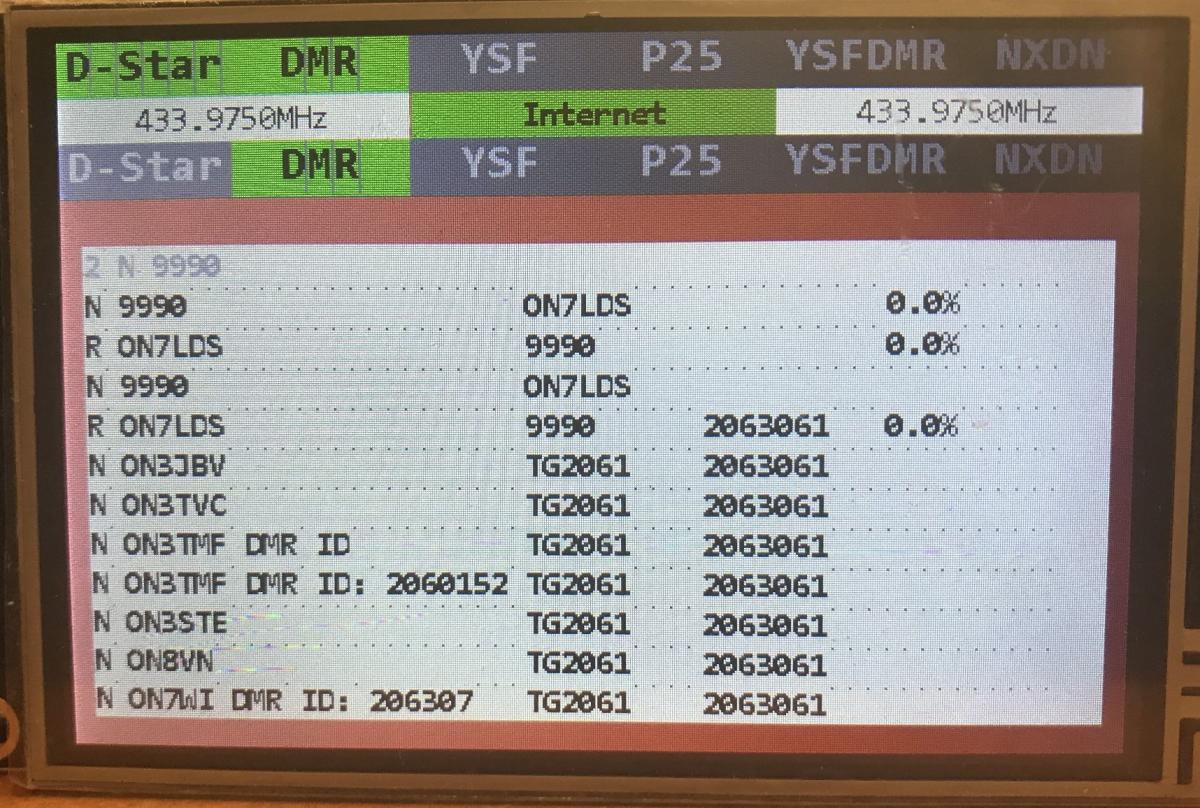 ATTENTION! Info about NextionDriver :
if you are using NextionDriver 1.00 with an USB/Serial convertor, you may experience some problems.
Please upgrade your NextionDriver !
This site is work in progress, if you think something is wrong or is missing, please contact me.