Welkom
Welcome on my ON7LDS.net site.
Choose a subject on the main menu bar to see the corresponding options.
Want to install NextionDriver on your Pi-Star ?
Go to DMR Software -> Pi-Star + NextionHelper
I made an installation program to do all configuration and installation for you.
Hint: using Pi-Star but struggeling to read he status pages on your phone ?
Try Pi-Star mobile (extranal link, this is not software from me)
Projects
Working on some new projects regarding MMDVMHost and Nextion displays. New software available !
Pi-Star like dashboard with status of active modes and connections !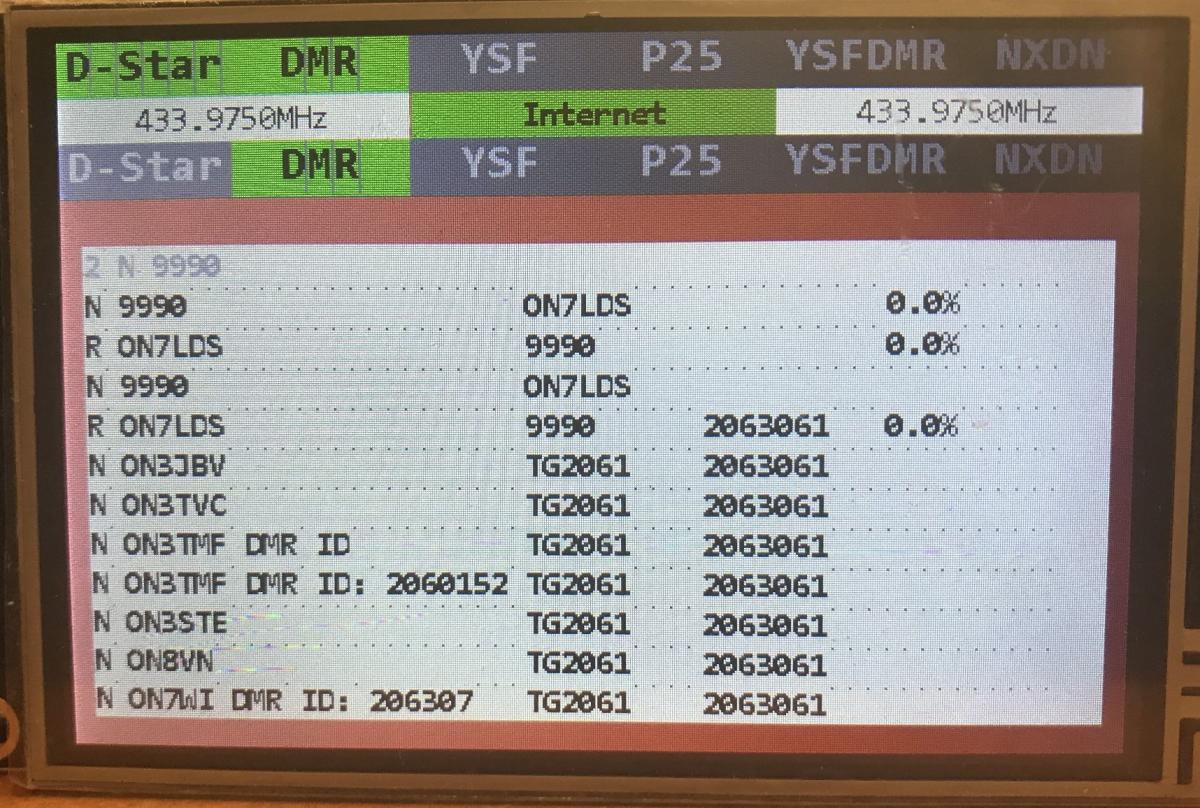 ATTENTION! Info about NextionDriver :
if you are using NextionDriver 1.00 with an USB/Serial convertor, you may experience some problems.
Please upgrade your NextionDriver !
This site is work in progress, if you think something is wrong or is missing, please contact me.